Kangaroo Island Book Them Out
Welcome, Emu Ridge the only commercial Eucalyptus Distillery in South Australia: Keeping a historical industry alive on Kangaroo Island
Check out our great #BookThemOut  SPECIAL OFFERS available from the 20th Jan till the 30th June 2020, all you have to do is tell us about this offer when you visit! We would love to see you!
Our #BookThemOut "Buy One get One FREE package" includes
Buy One Get one FREE tour
Buy One Get one FREE Coffee or Tea (Kangaroo Island Roasted Coffee Beans)
Spend over $100 and receive a FREE Emu Ridge Calico Bag.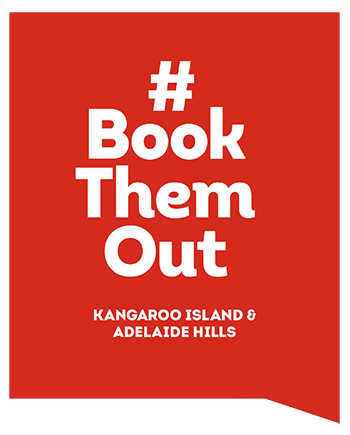 KI Bushfires
HOW YOU CAN HELP
Simply visit us and share all your wonderful experiences on social media.

#BookThemOut

#BookThemOut
If you would like to know more about the Kangaroo Island #Bookthemout Campaign and the great offers that are available if you are wanting to visit, click on this link or the image below.

Emu Ridge is a unique attraction where you can find out how a traditional Aussie bush product is made, we will show you the past and present process of eucalyptus oil distilling. Eucalyptus oil was Australia's first true export overseas and one of Kangaroo Islands major industries. Emu Ridge is now the only remaining commercial eucalyptus oil distillery in South Australia, and is proud to have preserved a major part of Kangaroo Island's heritage our history and produce a eucalyptus oil that is unique to the world.
We produce a 100% pure Australian Eucalyptus Essential Oil from the Kangaroo Island Narrow Leaf Mallee (Eucalyptus cneorifolia) – along with a large range of our own natural products and other producers products all available through our farm gate retail shop craft gallery and online store.
If you're visiting Kangaroo Island, please drop in and take a look around one of the Island's Award Winning and interesting attractions!
Our Cafe will also welcome you with a great meal and coffee.
Orders for our products can be placed online, phone or email.
*Local Art Craft & Natural Products
*Cafe – Menu
*KI Ciders Cellar Door

We are still here! We are open for business!
We really are humbled by the prayers & concern received from friends, family, visitors & customers worldwide, we really appreciate you all.
We are one of the lucky ones! ❤ Our families, staff, homes, our business & our trees are all safe. We are devastated by the impact the fires have had & will have on our community, parks, farmers, businesses & wildlife. 😢Our hearts go out to all that have had losses 😢
We thank you for your continued support of our products and 'Kangaroo Island. We all need it to help rebuild what we once had on our beautiful island.
As a result of the Kangaroo Island bushfires that started on the 3rd January, 2020, nearly half of our Island has been affected. Its devastating for all of us in many different ways. For our business without visitors our staff have lost there jobs 🙁 We are hurting! So if you are looking for a way that you can help us and others, you can purchase our products online here.
This link will take you to more of our producers on Kangaroo Island  and their online shops if you would like to support them.
We are Australia's third largest island so we still have so many beautiful untouched places that are all waiting to be enjoyed.
Our community is open for business and eager to share its treasures; touch nature at our iconic Seal Bay, Raptor Domain Birds of Prey, and KI Wildlife Park. Swim with the dolphins or visit our wineries in Kingscote, Cygnet River and on the Dudley Peninsula who always have a glass at the ready. Our world famous Kangaroo Island Oysters are available for tasting at American River and can be finished off with the most wonderful honey ice cream at Cliffords Honey Farm. Our Eucalyptus Distillery of course and you can also taste our neighbors award winning cider here as well, and you can also go quad biking or fat biking.
Our main townships: Penneshaw, American River, Kingscote, Parndana, Stokes Bay, Emu Bay on the North Coast through to Vivonne Bay on the South Coast remain unaffected. The same can be said for everything to the East.  The Kingscote precinct and the Dudley Peninsula has a lot to offer. The  beaches in all of these areas are stunning.
We hope you #bookthemout and we look forward to your visit or your online order.
#bookthemout #kangarooisland #adelaidehills